End of year lists seem to be obligatory in December. Best, worst. Everything meted out in all of its superlative glory.
Here at Take It or Leave It we decided we would instead end our year with THANK YOU X - offering a perfectly timed NFT for perusal that also allows us to to take a glimpse backwards at the seminal moments in our NFT art education.
While we do actually mean to thank you, our dear snarky readers, we also of course love the double entendre: as ThankYouX is the nom de plume of the celebrated young street artist, Ryan Wilson.
Wilson has been a figure on the Los Angeles street art scene since 2009. At first, most of his work were tags he did secretly late at night while holding down a day job. He spray painted homages to Andy Warhol and Steve Jobs all over the city, and signed them ThankYouX which he claims was unintentionally picked up as his artist name by the blogs before he adopted it as his own.
His well crafted origin story, including dodging the police at night, is an exact replica of what we saw in one of our most beloved films, "Exit Through the Gift Shop."
💡
If you have not yet seen this 2010 film, we can not recommend it enough! Both highly educational and maddening enlightening on how the LA art world functions. A must for any one in the art ecosystem.
In fact, this is such a well known myth making artistic narrative, we actually were surprised to learn that ThankYouX has nevertheless succeeded both artistically and commercially in spite of using this stale vignette. It just seemed too shopworn to be true; and yet, whether it is true or not, it worked!
ThankYouX has exhibited paintings and sculptures in London, Los Angeles, Miami, New York, and Hong Kong. Similar to David Choe at Facebook, he was handpicked by Snapchat to embellish the inside of their first office with 13 graffiti style pieces. He was also commissioned by Paul McCartney, who liked his piece so much he turned it into a lithograph for his tour. He has made a sculpture for the Sundance Film Festival, painted a car for Lexus, and worked with Sanrio on the Hello Kitty Art Show. He also partnered with Soho House and Samsung to create immersive experiences for Art Basel. And the list goes on and on...
His most recent and innovative endeavor is State of the Art which consists of four immense paintings divided into 400 NFT tiles each— creating 1600 total unique digital artworks that come paired with their physical counterparts. These digital tile NFTs were randomly distributed during the November mint; the collectors ability to pick up the identical physical artwork will take place in February.
Before the "merge" of the digital and physical, ThankYouX expects that collectors might want to purchase "additional, adjacent, and connecting tiles to claim a larger section of the canvas"
While I am not convinced this gamification of collecting adjacent pieces will work, (and the OpenSea secondary sales seem to confirm this), I am convinced that how he is creatively using blockchain technology as a medium, instead of only as a tool for distribution, is one of the best ways to onboard and intertwine collectors into a supportive clan.
In fact, ThankYouX's artistic and social experiment that requires all collectors to come together to see the original pieces immediately took us back to the very first piece of blockchain based art Take it or Leave It saw that made us fall in love with the whole ecosystem in the first place!
It was at an SF based blockchain conference back in November of 2018, where Eve Sussman presented 89 Seconds Atomized a tokenized ten minute award winning film.
Similar to State of the Art,  the purchase of one of the pixels is just the beginning, as all the collectors will need to borrow from each other and/or come together simultaneously to ever see the film /painting again.
This was one of the very first times that art x technology formed this social experiment that ThankYouX has also replicated.
Take It or Leave It can't wait to see how this method of manifesting scarcity and creating communities via the blockchain will evolve.
ThankYouX's abstract art itself is also very beautiful on its own, so adding in the physical component is a clever way to create additional value in a down market.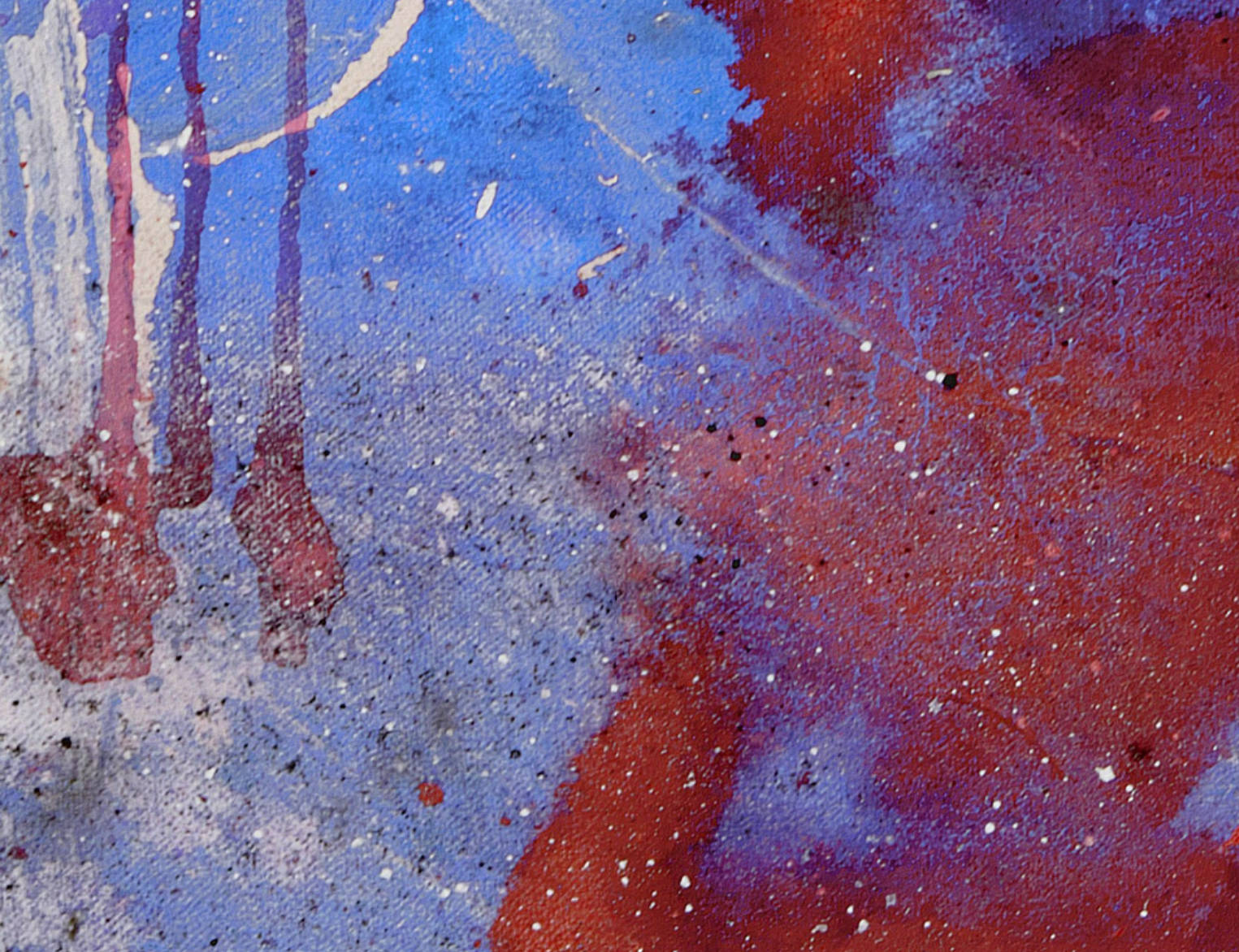 While the distribution of owners is less than we would like at 47%, ThankYouX's amazing myth making, innovative use of technology, and large network of well heeled collectors and brand name collaborators should keep him and his art well positioned for continued success.
There was a slight uptick in sales in December, but you can still pick up a piece for the floor price of only ~0.215ETH ~$257 and join the ranks of FVCKRENDER, Paul McCartney, and Evan Spiegal of Snapchat as a collector.
Wouldn't you like to come together on a regular basis to see the paintings in their entirety and make new friends with the other ~747 cool cat collectors? We certainly would!
He has 53.2K Followers on Twitter and 2,821 Members on Discord.
Take It or Leave It?