While a store's success is said to hinge on location, location, location, an artist's success can also hinge on only one thing: reputation. And we're not talking integrity but rather notoriety, the 15 minutes of fame which then hopefully lends itself to a lifetime of limelight, enabling the artist to hold mindshare and market share. Bad boys, good girls, no matter; attention is the currency creatives trade in in the modern age. Where attention flows, money soon follows.
This is why we are featuring Nyla Hayes, whose Long Neckie Ladies collection burst onto the scene in July 2021 and quickly sold out, reaching a $3.4M valuation and making headlines globally due to the world's amazement that this much money could be made on a first collection from a 12 year old African American kid with no built in network nor formal art education.
This set the flywheel of fame spinning and in quick succession she was featured on CNN, Business Insider, and the Today Show; became TIME magazine's 1st ever artist in residence, won NFT.NYC 's 2021 Top Emerging Artist award, received a 2021 Future 50 award, a 2022 Afro Tech Future 50 award, and a 2022 NFT100 Honoree - and the list goes on and on.
As the artist in residence for Time Magazine, she was asked to create a "Long Neckie Women of the Year" NFT collection that re-created 100 of their famous magazine covers in her unique Brontosaurus inspired style. This 1000 strong NFT collection features famous females such as Coco Chanel, Amelia Earhart, Eva Perón, Frida Kahlo, Billie Holiday, and Beyonce; each with one red border piece and nine white ones.
Then Creative Artists Agency, aka CAA, the uber agent to Hollywood stars, came calling and signed her for exclusive representation in all areas.
Take It or Leave It decided to feature her because her name rose to the top of the list of the most searched NFT terms of 2022  - just wow!
Take a moment to think of all the top celebrities, famous artists and fraudsters, and sheer volume of drops that happened in 2022 and it will become clear why we are so impressed with her high search ranking.
She has also cleverly capitalized on what makes her a unique shooting star: her normalness! She might appear too young, too unknown, or too uneducated to have been able to succeed at this level. So many society strikes against her! And yet. There she is, making headlines. And apparently just about everyone is searching on her name, trying to figure out how she did it!
💡
"If I can do it, you can do it" A collection for dreamers.
Her success clearly puts our own achievements squarely back on our shoulders. It makes us take a good hard (uncomfortable) look at why we may or may not have succeeded.
If we make NFT artists or celebrities talented and special, that gives us an excuse for why we can not succeed; but if a successful artist has even less education, connections, or talent than we have, then we have no excuses for not reaching our goals. And Take It or Leave It thinks this is a great way to re-frame for 2023.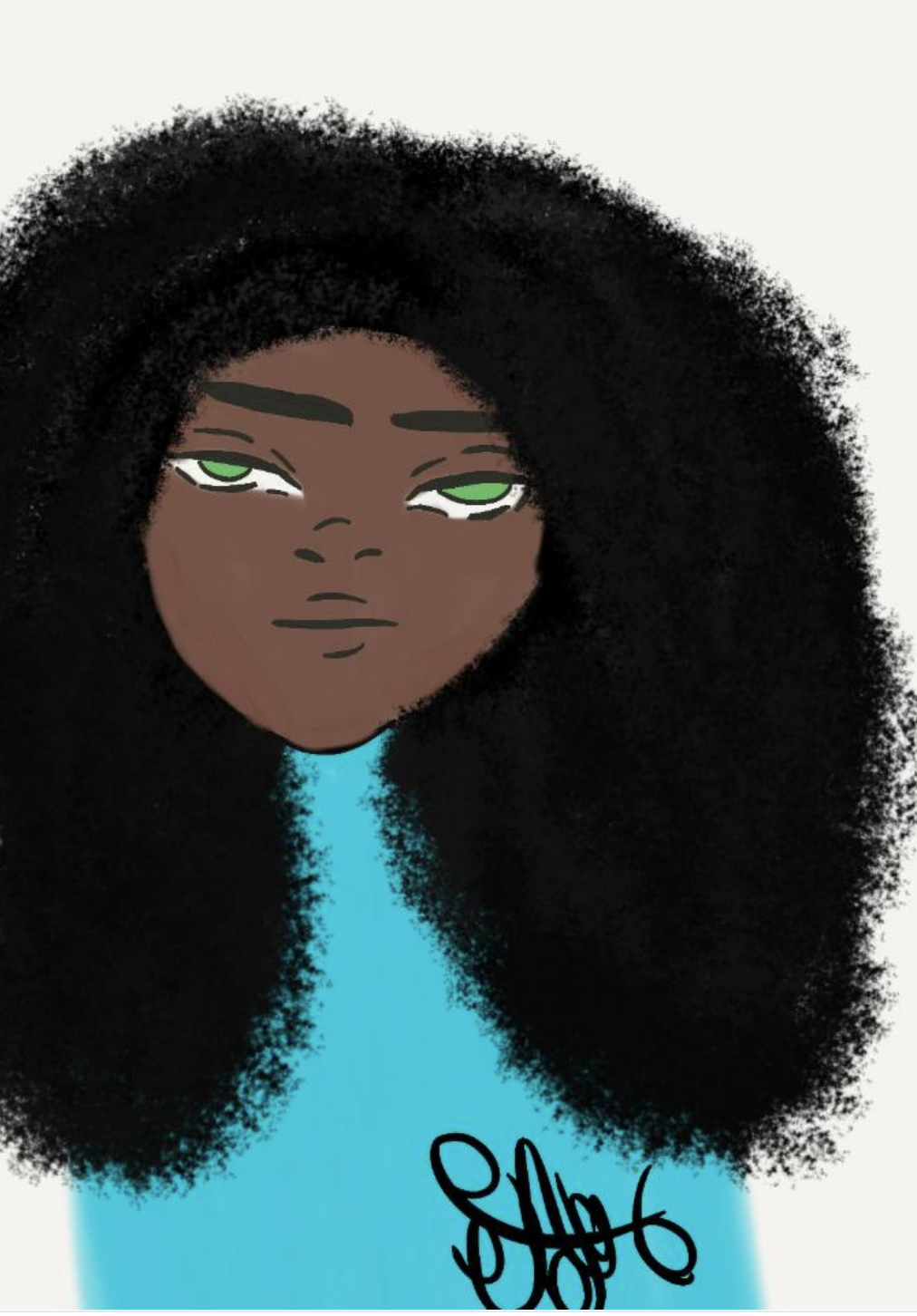 At the same time we were writing this post, we were also reading Pomp's review of The War of Art by Steven Pressfield.
Pressfield believes that everyone has the ability to create something valuable for the world but very few people act on this talent because they give in to the "Resistance"
"Are you a writer who doesn't write, a painter who doesn't paint, an entrepreneur who never starts a venture? Then you know what Resistance is.
Aspiring artists defeated by Resistance share one trait. They all think like amateurs. They have not yet turned pro.
Resistance hates it when we turn pro.
There's no mystery to turning pro. It's a decision brought about by an act of will. We make up our mind to view ourselves as pros and we do it. Simple as that."
Nyla had the encouragement and foresight to turn Pro at only 12 years old.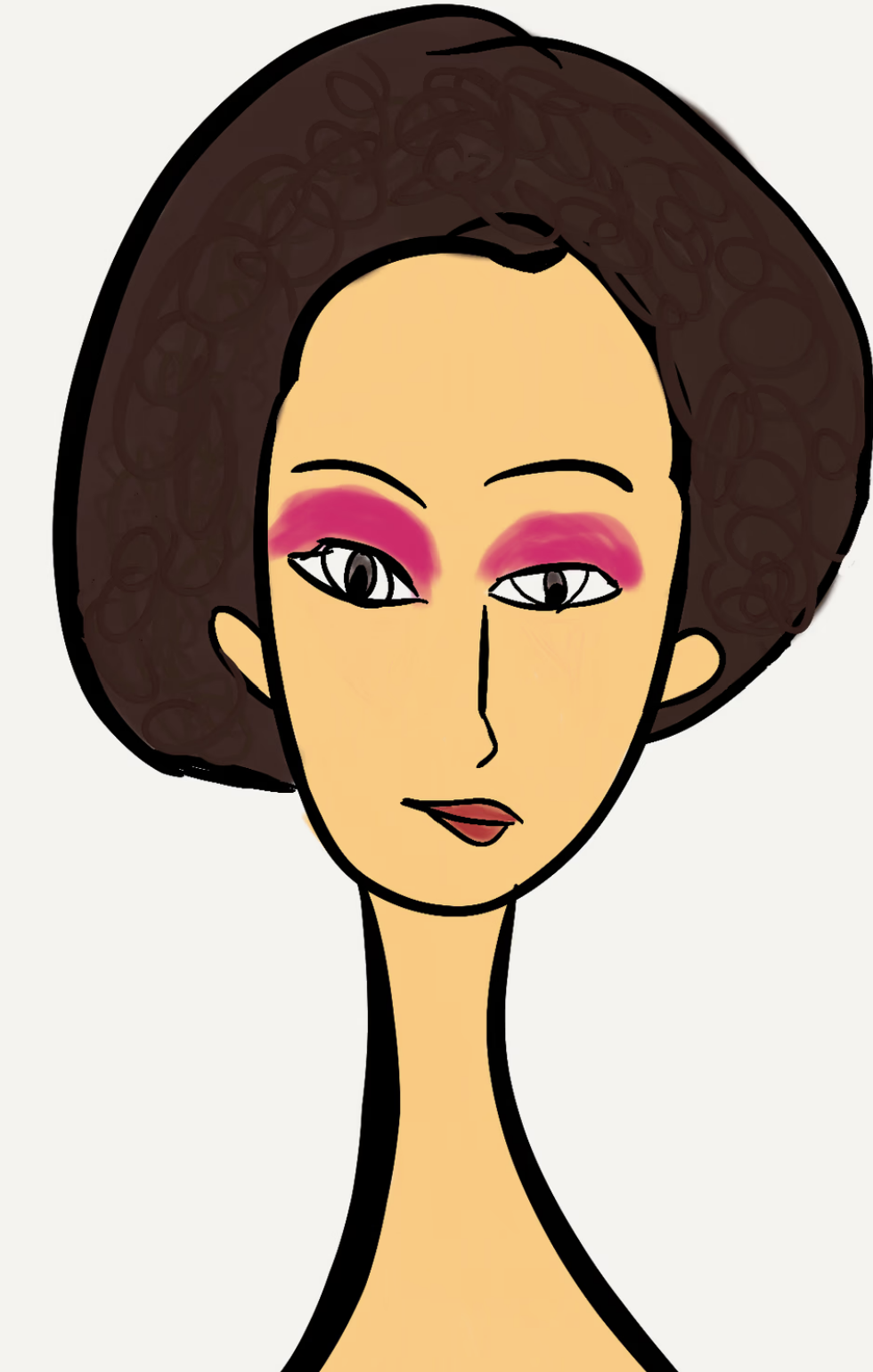 Currently only 4% of her OG Long Neckie Lady collection is listed for sale; this means those 1,674 unique owners of the total 3,333 NFTs in the collection (about 50%) are holding steady.  You can snag one today for the floor price of 0.083 ETH or~$128.55
As for her 1,000 Time Magazine Long Neckie Ladies, only 5% are listed for sale with better diversification at 62% unique owners. We were happy to see that the current floor price of 0.145 ETH or ~$224.57 in a down market is still higher than the original November 2021 mint price of 0.125 ETH during frothier times.
Although we have seen better works based on artistic merit, we believe that her fame, her youth, and her having reaped in millions from her ability to leverage her current success are all reasons to grab a Long Neckie from Nyla and hold onto it long term. And her images still have more beauty than the Apes, Frogs, and MFERs that sell for multiples more.
In addition, she has overcome the "Resistance" to keep on creating. She has kept on expanding her brand with her 100 gamified Long Neckie Originals NFTs (which we LOVE) and a brother collection of 3,333 Long Neckie Fellas.
And again, she is still so young, so if she keeps on producing, she will get in her 10,000 practice hours before she can even get into a bar!
Here at Take It or Leave It that means we expect big things from her before she turns 21.
In any case, if her profile pictures never 'go to the moon' it still might be worth having one in your collection as a gentle reminder that you don't need any special skills to bring your creative contributions to the world and make millions from them.
If you are older than 12 and know what an NFT is, you are already way ahead.
💡
"Creative work is not a selfish act or a bid for attention on the part of the actor. It's a gift to the world and every being in it. Don't cheat us of your contribution. Give us what you've got " Steven Pressfield
She has of course also mastered social media with 35.7K Followers on Twitter, 23.3K followers on IG, 11,272 on Discord.
Take It or Leave it?